TLDR: A resource to learn about Bitcoin and stay in the loop with River Financial
Bitcoin can be intimidating and reliable information can be hard to find. Today, we are excited to release River Learn, a resource for clients and Bitcoin-curious friends and family to learn about the many different facets of Bitcoin.
River Learn hosts the answers to many commonly asked questions about Bitcoin, from the basics, to investments, to the technicals, and everything in between. The goal of River Learn is to help our clients fully understand the asset in which they are investing and enable them to make the most of the incredible innovation that is Bitcoin. The inspiration to create River Learn came from the number of thoughtful and consistent questions our clients ask us on a daily basis.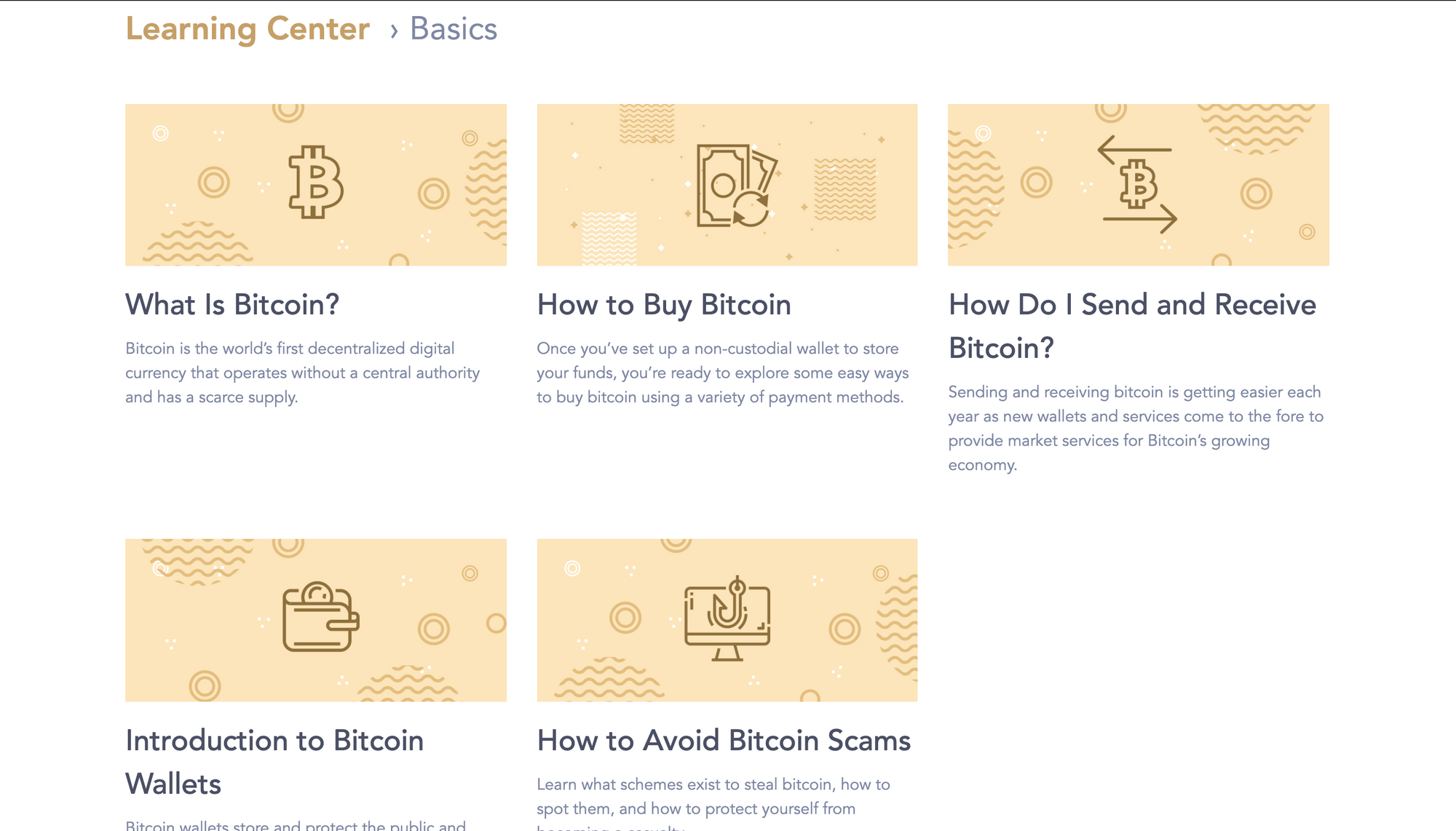 River Glossary is an extensive list of Bitcoin related terms meant to support River Learn. As of this post, we have defined approximately 120 terms, making River Glossary one of the largest Bitcoin glossaries on the web. The glossary includes the Bitcoin basic terms like node, block, blockchain as well as more technical terms like dust attacks, Schnorr signatures, and xpubs.

River Blog is where you can learn more about how we, at River Financial, think about Bitcoin, Finance, and Engineering. River team members will provide personal insight into many of our operations as a growing company in the Bitcoin space and our personal takes on the burgeoning industry. The blog will also announce River's newest features, such as our forthcoming mobile app, hardware wallet account, and more.
Posts that we plan to share in the near future:
River Financial's Net Promoter Score (NPS) Results and Insights by Alex Leishman, Co-Founder and CEO/CTO
River Financial's Regulatory Strategy by Andrew Benson, Co-Founder and COO
Enterprise Bitcoin Engineering by Phil Glazman, Software Engineer
Tax Considerations When Investing in Bitcoin in the United States by Maria Okeke, Director of Finance
How Quantitative Easing Impacts the US Dollar by Zev Mintz, Director of Institutional Strategy

River Intelligence is a curated monthly newsletter providing exclusive market insights, educational content, and River Financial product updates. All River clients will receive this newsletter and if you happen to live in a jurisdiction we do not currently support, you can still receive these updates by subscribing at River.com/learn.
Our mission is to bring the best of Bitcoin to you. With River Learn, we aim to lower the Bitcoin learning curve so you can invest in Bitcoin.