What's going on?
Alright, so the Bitcoin price has gone up ~18% in the last week with the talk around the largest asset manager in the world, Blackrock, filing a spot Bitcoin ETF. Other large institutions like Invesco, WisdomTree, and Fidelity are reportedly racing to follow suit by filing spot ETFs of their own. As a result, there's a ton of Bitcoin chatter going on amongst Wall Street, on the news, on social media, and in your friend circle.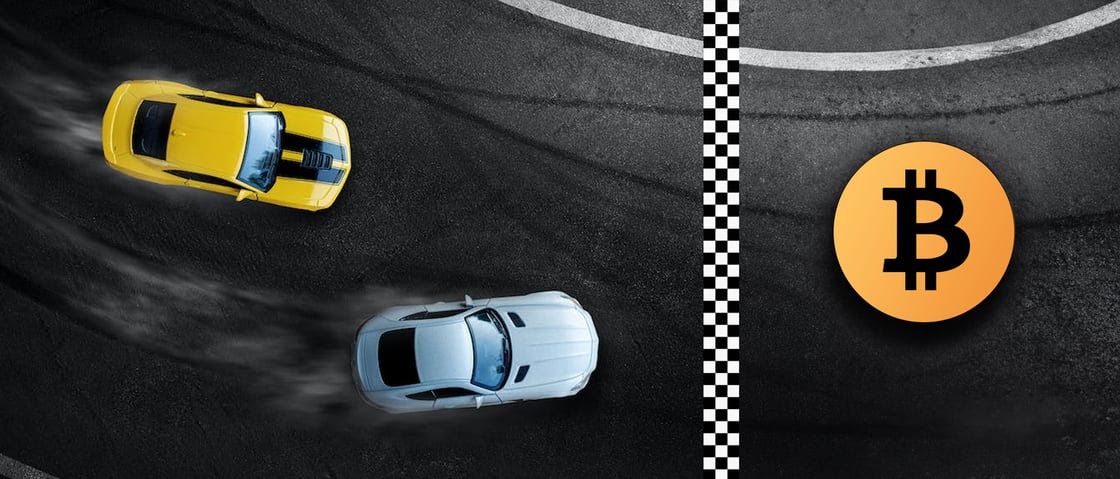 Now what?
Well, nothing really has changed–this was always the thesis. However, this might be a good time to think about what your future with Bitcoin looks like. Allow us to break down some angles you could be considering.
Want to add to your position?
Great! Setting up a zero-fee recurring order makes it simple to dollar-cost average into BTC. If you want to diversify, you can also purchase hosted miners.
Want to move your Bitcoin off of River and into your own custody?
We support you! Check out this Blue Wallet tutorial by BTC Sessions if you need something to get started. And if you're looking for an automated solution to self-custody, we now offer automatic withdrawals!
Want to stay up to date?
Fantastic! Give us a follow on Twitter where we post cool charts, talk about what's going on behind the scenes at River, and even tell a dad joke every once in a while. Also consider enabling notifications on your iOS app to stay up to date on BTC price movements.
Want to support River?
We'd appreciate it! Refer your friends and family and you'll both get a bonus.
Want to do absolutely nothing?
No problem at all! That is kind of the point of Bitcoin. Stay humble, stack sats, and enjoy life while storing your economic energy in a scarce resource that cannot be printed.