A lot of people believe it to be over 100 million, we think it's less!
For our new research report, "Bitcoin vs the $150 Trillion Global Payments Industry", we reverse-engineered the number of Bitcoin holders to likely be somewhere between 50-100 million. The real number depends on how many people hold bitcoin both on and off an exchange.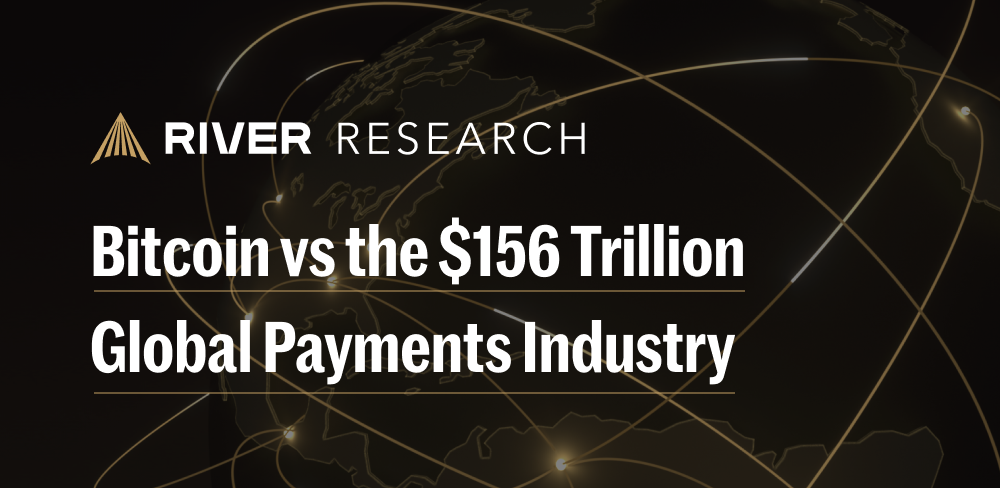 While the key findings are on pages 3-7, the full report has info you won't want to miss:
What is happening in the cross-border payments industry
The under-discussed risks of Central Bank Digital Currencies (CBDCs)
The number of Bitcoin users globally
Who is using Bitcoin for payments
How Bitcoin compares to other payment methods
How to grow Bitcoin (payments) adoption
🔐 How River Secures Client Funds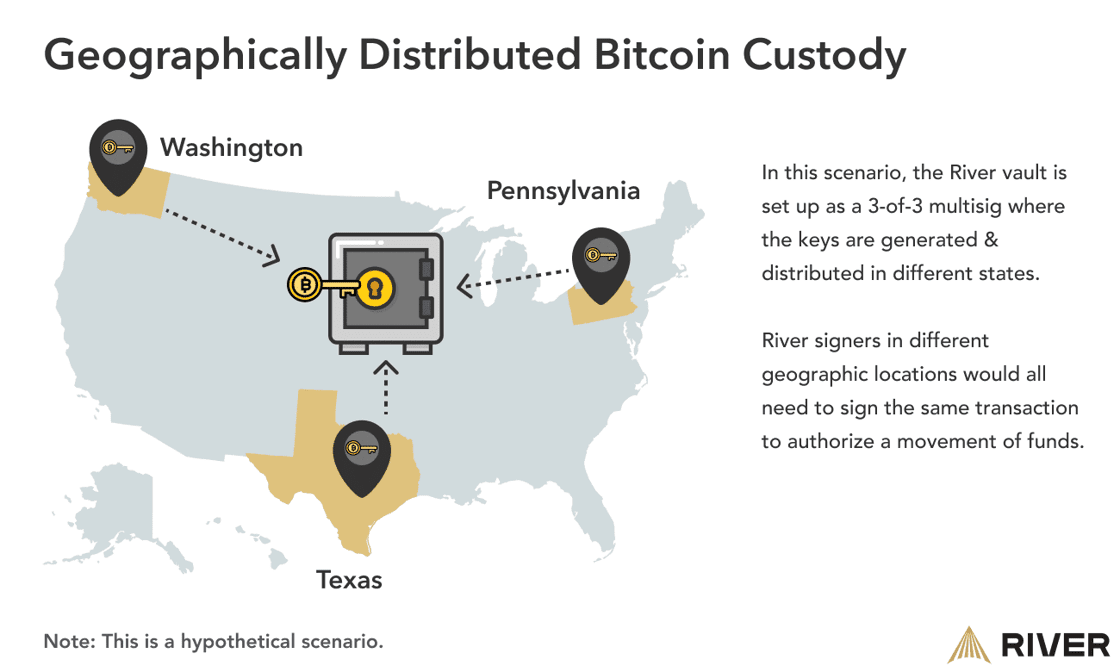 We just published a behind-the-scenes look at how River handles cold storage custody. The TL;DR is:
All bitcoin on River is backed 1:1 and 98% is stored in a multisig vault
Multiple signing keys are backed up physically & digitally by River
Those backups are distributed geographically to ensure redundancy across our process for maximum security assurances
We built our infrastructure from scratch including our cold storage vault
We actively encourage self-custody, however, we provide a highly secure option for those who want a simple solution to custody their bitcoin
🏃 Intuitive Bitcoin Apps

For friends and family to interface with Bitcoin for the first time, you might need something simple–this is about as intuitive as it comes. sMiles is a Bitcoin company that rewards you for things you already do like walk, shop, and game.
You can walk 10,000+ steps in a day, and sMiles rewards you with 21 sats. If you shop, you can earn up to 35% back in Bitcoin of the dollars you spend at vendors like NordVPN, Ebay, Walmart, and more.
Plus, all payouts are done over the Lightning Network 👏. We love to see it.
🐦 Best of Bitcoin Twitter
When asked about the riskiness of Treasury bonds, Ray Dalio remarked that the risk isn't that the Treasury won't pay you back, but that they'll print money in order to do so. We think Mr. Dalio is spot on with his conclusion. 🤷
Eyvy the farmer, a Norwegian farmer, recently tweeted that he successfully completed his first eggs-for-bitcoin trade.
Have you ever set up a wallet for someone to onboard them to Bitcoin? Walker did for his Uber driver in Prague, and the driver messaged Walker back thanking him for sharing the wallet on Twitter, as he had received many donations.