Stay up to date with what's important in Bitcoin. We filter the noise and add perspective.
Newsletter Survey Results 📊
If you responded to our survey in the last newsletter, thank you! We received a lot of valuable input and got to know more about what you all want to see from us.
To share a few insights with you:
64% of you get news from podcasts/videos, 59% from Twitter, 41% from newsletters.
58% of you are subscribed to just 1-2 newsletters. This means we can talk more about current events, which was a big request alongside highlighting work by other projects.
74% prefer us to stick to the point, so we'll just reserve most of our dad jokes and memes for each other and respect your time.
Most of you heard about us from podcasts, word of mouth, and social media. Thanks to all of you out there putting out the word for us 🙏
We also received a lot of input on potential formats and topics, thanks everyone!
If anything, we want to help you stay up to date with what's important in Bitcoin, by filtering the noise and adding perspective. 🧐
Banking on Banks? 🏦
The past week has been wild in banking and the situation is still developing. It is concerning to see efforts to unbank our industry. We are clearly at a stage where Bitcoin is perceived as a threat to the dollar, but fortunately, many people, including some people in the banking industry, do see its value. Here is an interesting thread on how the Blockchain Association is trying to understand what is happening.
We want to share a reminder that our client BTC and USD are safe, are held in 100% full reserve, and can be withdrawn at any time. For more details check our overview.
Custody and Scalability getting a boost? ⚙️
The pace at which development is happening is hard to keep up with, even if you work full-time in the industry. To name a few potentially impactful things that would affect you:
OP_Vault got its own Bitcoin Improvement Proposal (#345). This is an important step for this new upgrade to eventually go live in Bitcoin. OP_Vault is a tool in Bitcoin's script language that creates extra protection for your bitcoin on the blockchain itself. It significantly boosts the security of self-custody. Our take: So far this proposal has been very well received and we expect a high chance for it to go live in Bitcoin. To read more, check out our River Learn article.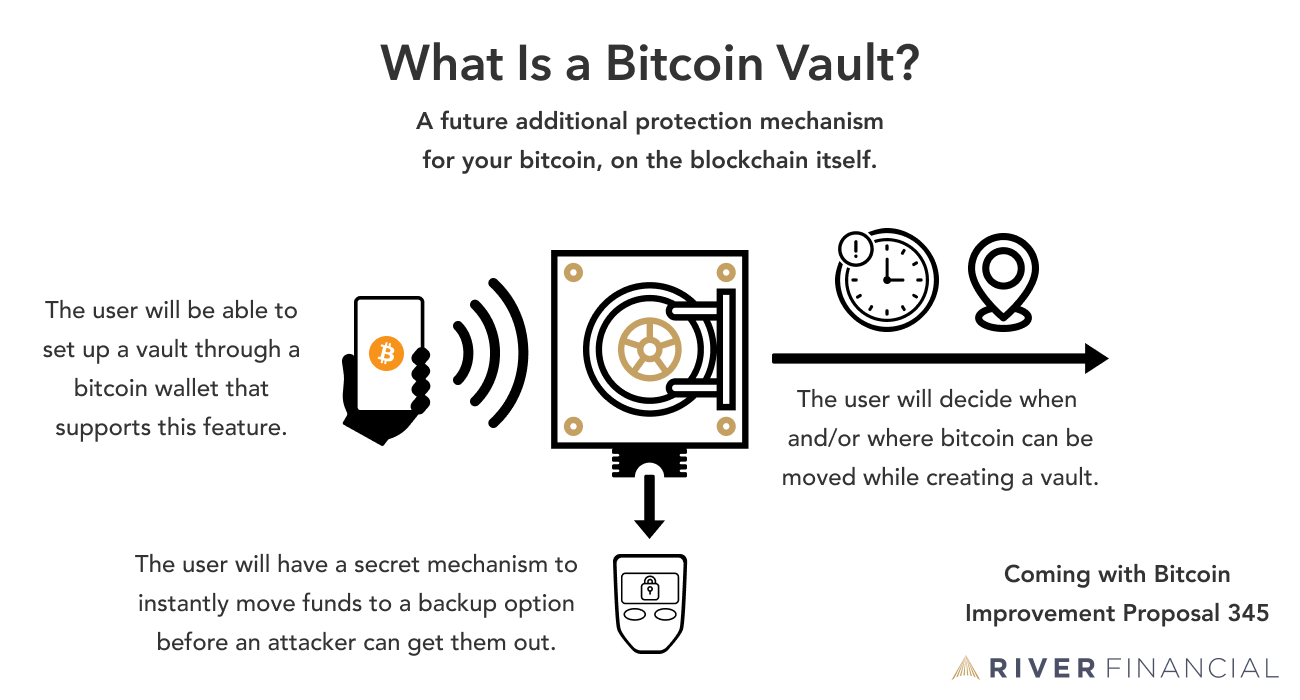 Rollups are being explored on Bitcoin, using the same mechanic that recently made Ordinals (NFTs on Bitcoin) possible. A rollup is a scalability mechanism that allows many transactions to be grouped together and settled once on the blockchain, to save blockspace. Our take: It is too early to say if this solution is desired and if it would work at scale once live on the network.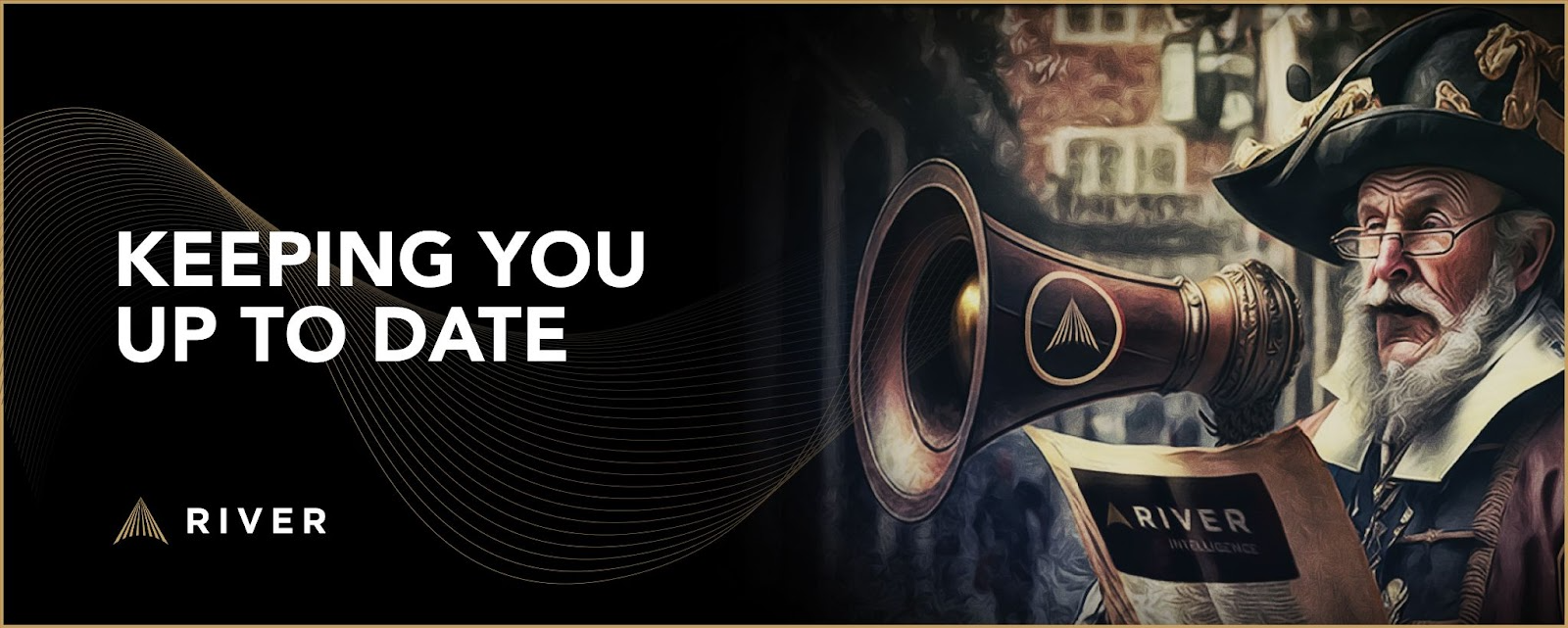 Best of Bitcoin Twitter 🐦
The U.S. Senate had a hearing on Air, Climate, and Environmental Impacts of Crypto-Asset Mining. See Senator Lummis address some of the misconceptions that were being pushed for in a bill about mining. Our take: The hearing unfortunately lacked subject matter experts who could have testified more accurately to the senate.
Daniel Batten and Willy Woo teamed up to create some excellent graphs on Bitcoin mining emissions. Our take: It's great to see alternative statistics to Cambridge's Bitcoin Electricity Consumption Index, which was not factoring in any off-grid mining thus far.
The odds of a Bitcoin spot ETF happening in the U.S. appear to be increasing in Grayscale's lawsuit against the SEC. Our take: A spot ETF could increase bitcoin's price by making it easier for investors to get involved, but it goes against the principle of self-custody and makes more bitcoin go towards institutions rather than people.
A short documentary on Bitcoin Lake in Guatemala by Kinetic Finance.
Got any feedback for us? Let us know.
Have a great rest of your week!