We are constantly developing the way we approach the Bitcoin Market. See why in this edition of River Intelligence.
River is on Nostr
We love decentralization far too much to not be paying attention to what is happening on Nostr. For those unfamiliar, it's a decentralized network as an alternative to Twitter. Perhaps it's a backup option for Bitcoin Twitter, perhaps much more in the long run.
You can find us on there at: npub1xkere5pd94672h8w8r77uf4ustcazhfujkqgqzcykrdzakm4zl4qeud0en
If you'd like to learn a bit more about Nostr, check out this tweet thread.
Go With the Bitcoin Flow
The FTX situation last year made a lot of people question how much they really know about the services they are using. It was not just FTX that blew up, other services were affected too. Some lent money to FTX, others ended up selling overpriced bitcoin to customers due to volatile markets.
These events reminded us that many people don't understand how Bitcoin services work behind the scenes. In response, our CEO, Alexander Leishman, posted a poll on Twitter to see if people would be interested to understand how bitcoin flows through River.
So we wrote this article to explain how our brokerage business works, from the moment a client buys bitcoin, how we acquire it, how we evaluate our partners, what our custody looks like, and how withdrawals work. Here's a snapshot.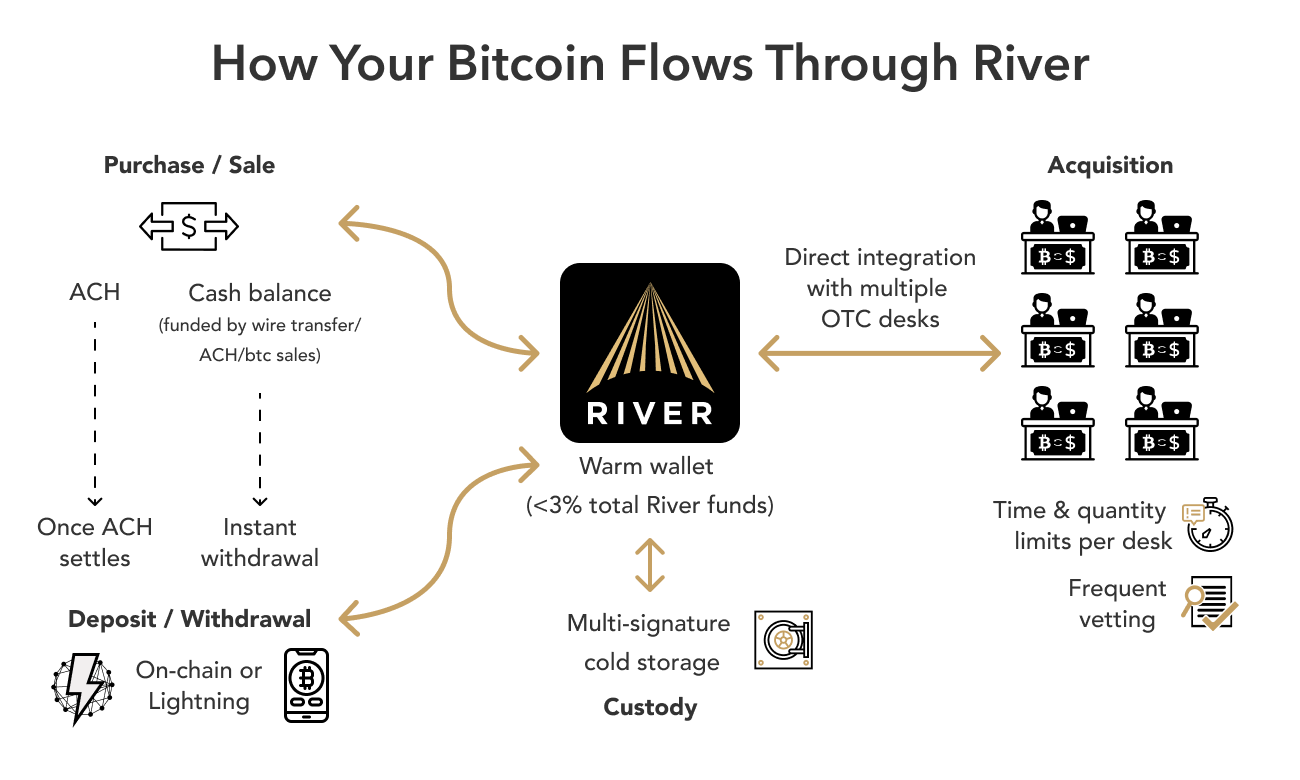 What's coming up in 2023?
People love their Bitcoin meetups, events and conferences. Everyone in the industry has heard of The Bitcoin Conference by Bitcoin Magazine, but there are also many other amazing events worth paying attention to.

We started this global overview of Bitcoin events and conferences on River Learn, because they can be a great resource to learn about Bitcoin and build lasting relationships. Feel free to bookmark this page, as we'll keep updating this list over time.